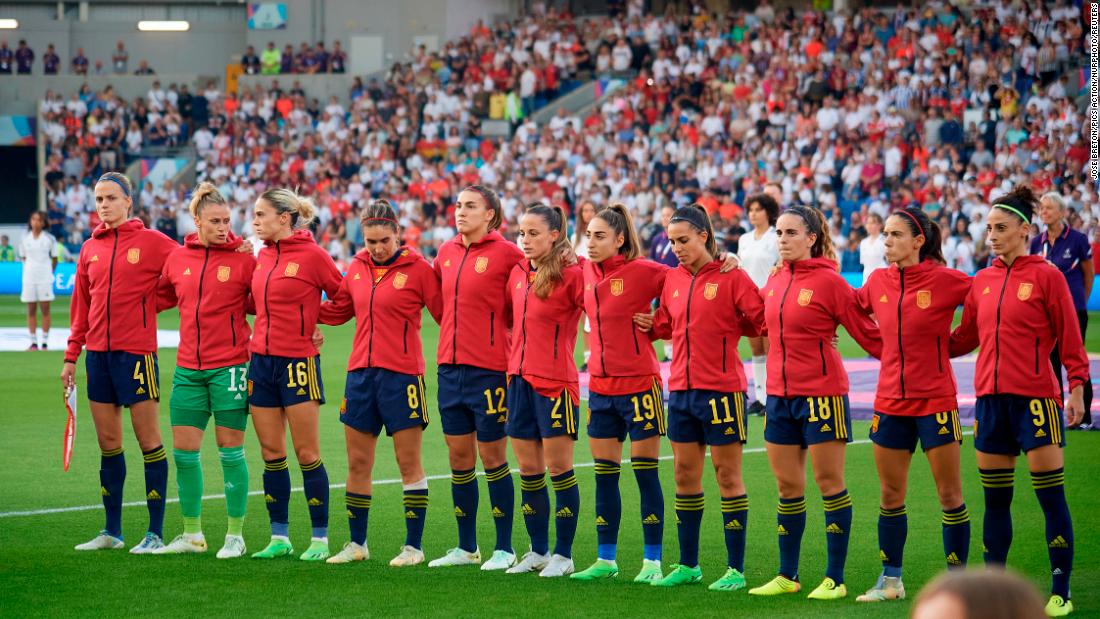 [ad_1]

The Royal Spanish Football Federation (RFEF) said in a
Statement
On Thursday that it received 15 emails from 15 players asking not to be selected and that the players had a problem with national team coach Jorge Vilda and staff.
The federation said it was "an unprecedented situation in the history of both men's and women's football, both in Spain and around the world."
The players said in their resignation letter that according to the federation the "current situation" had significantly affected their "emotional state and health".
Players were unhappy with the management of injuries, the environment of the locker room, the selection of Wilda's team and their training sessions, Reuters reported, citing sources close to the situation.
Megan Rapinoe, two-time World Cup winner and star of the US women's national team, posted an Instagram story on Thursday night in support of the players, saying: "You're ranked 16th. [player] stands with you [US flag emoji] So many players are so powerful at once. We should all listen."
The RFEF appears to be standing with the coach. The federation said it would "not allow players to question the consistency of the national coach and his coaching staff, as it is not within their authority to make decisions."
"The federation will not accept any kind of pressure from any player on adopting sporting measures. Such maneuvers are exemplary and outside the values ​​of football and the game and are harmful," he said.
The RFEF said players would not be allowed to return to the national team until they "acknowledge their mistake and apologize."
Rebellion is a high-risk move for players. The federation said that refusing to honor a call-up to a national team was "classified as a very serious violation and could lead to a ban of two and five years of disqualification."
[ad_2]

Source link